Tax Central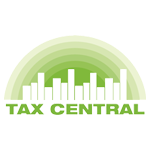 Mon

Tue

Wed

Thu

Fri

Sat

Sun
About us
Tax Central is managed by Tanya Jaro and Malcolm Howarth. Both are highly professional accountants who have worked in Townsville, Qld for over 30 years.
Tanya worked in the Australian Taxation Office in Townsville in a range of functions. She also worked for a number of tax and accounting firms in North Qld.
Tanya has a Bachelor of Commerce from James Cook University (Townsville) and is completing CPA (Australia).
Tanya did a short stint in Canberra for over a year prior to moving to Darwin in December 2020 to join her husband who is currently working for the NT government. She has two children in high school.
Her family loves to travel. They also lived overseas in Western Samoa, Indonesia and the Philippines. She is fluent in Tagalog and currently learning Bahasa Indonesia. Mandarin is next!
Malcolm has worked in different tax practices in Townsville, before launching Tax Central with Tanya in 2017.
Malcolm has a Bachelor of Commerce and is a fully registered member of the IPA (Australia).
Malcolm is currently based in Townsville.
Our services:
Our Services:
Tax preparation & advice
Small to medium business consulting/accounting
GST reporting
Non-profit Auditing
Bookkeeping
Investment property tax advice
Free on-site parking